Here's what our clients say
"I've been taking singing and voice lessons from Jocelyn for a few years now, and what I have really appreciated since the beginning was that she was always willing to meet me wherever I was at. To get me to talk, is hard enough, but she got me to sing. And over time, she helped me discover my voice and showed me how to appreciate my sound. She's a super patient and encouraging teacher. Not just knowledgeable in the craft, but has a lot of heart."
- Melissa Tay, Creative Producer
"I am really thankful to Jocelyn for her vocal training. I met her when we served together at Festival of Praise and got to know that she is a vocal trainer. But I did not engage her until I went for a vocal node removal operation. Turns out, I was singing wrongly and decided to look for a teacher to help me sing properly. I previously engaged a vocal trainer but felt that the technique did not help me to channel my voice properly. I was not sure if Jocelyn would be any different. But engaging her to correct my singing was the best decision ever. The technique that she employs helps me to hit high notes confidently and even reach those that I previously would not be able to. She also helped me to learn how to position my voice properly. Now, I have a fuller voice and can hit high notes with a lot more ease! What helps a lot is her firm but unimposing approach to coaching. Despite her increasing popularity, she remains humble and approachable. :)"
- Tammy Ang, Worship Leader
"Jocelyn is an amazing teacher! I've seen my voice grow under her guidance. She's helped me to build my mix, increased my vocal ability, allowed me to understand my voice, which has resulted in me having more confidence on stage!"
- Natalie Hiong, Singer-Songwriter
"I totally enjoyed my lessons with Jocelyn! She was extremely patient and so effective at catching and pin-pointing what I needed to work on. The exercises that followed were as precise as a tailor-made 'prescription' for me. I felt the difference within just 1 lesson!"
- Serena Chen, Professional Musician
"I was pleasantly surprised after my first session with Jocelyn. Without giving her any advanced notice on the areas I hope to work on - improving my pitch range as an emcee and host - Jocelyn was able to offer some practical advice that I was able to benefit from immediately. With her patience and experience, I will gladly recommend Jocelyn to anyone looking for a coach."
- Ryan H, Emcee
"I went to Jocelyn seeking her expertise in correcting my vocal presentation when speaking to crowds. She raised my awareness on bad voice projection habits that I have, to prevent me from straining my vocal cords. I am now able to speak for longer without straining my voice."
- Arvin Yeo, Corporate Trainer
"This is the first time I attended a vocal training course and I'm very glad I did. :) I joined a group of 8 and we had fun! Jocelyn attended to us individually and our training exercises were tailored to each individual's vocal needs. I'm very happy to say that my singing has improved and we are only in our 3rd lesson! Thanks Jocelyn for making the lessons so fun and informal!"
- M Chan, Group Workshop Participant
"We are really blessed to have you as our vocal teacher. You share your experience and teach us the right way to sing. Your patience and encouragement have given us the extra push. Indeed within a matter of a few lessons, I can see the improvement in each of us. This is because you tailor the techniques according to each of our needs. You always make reviews and ask for feedback many times within each lesson. This makes us correct ourselves instantly. Thank you once again."
- Mak Soo Ha, Group Workshop Participant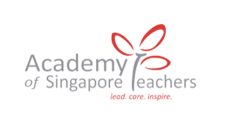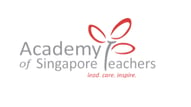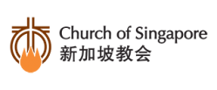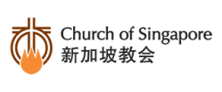 "I didn't like my weak singing voice before and didn't know who to turn to for help. Lessons with Jocelyn helped me identify the areas to work on, a goal to work towards, and over time I noticed my voice growing considerably, not only in singing but also in speech. Always patient and encouraging, Jocelyn's easy style makes vocal lessons fun and non-intimidating!"
- Kelvin M, Lawyer